You Like This Website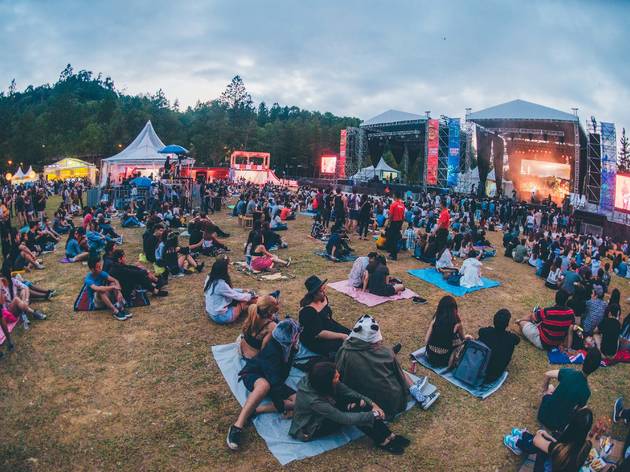 Hits
DO:
1. Bring A Positive Attitude
Always come with a positive mindset no matter what life has thrown your way recently. Music festivals are the escape from mundane reality that many of us need. Keep a half-glass-full attitude and your experience will be that much better. If you go into the weekend with a negative or pessimistic mindset, you will miss out and drag others down with you. This behavior only leads to regret in the future because you will look back and think about how it could've been different.
2. Talk to strangers
You will find the craziest and most interesting personalities at a music festival. Many people have crazy stories and most of the time they are willing to share. Be nice to everyone, spark up some friendly conversations and enjoy the ride!
3. Pace yourself
It's a marathon, not a sprint. Don't go all out right away on the first night because you will end up regretting it later on. Be sure to get some sleep even if it's just a few hours here and there. Don't over-do it for the sake of FOMO; you simply will not be able to enjoy yourself for an entire weekend without adequate rest.
4. Be respectful
During different shows and sets that you attend, be respectful of those around you and of the performing artists. You may not be interested in the artist currently on the stage but someone in your direct vicinity might have been waiting weeks or years just to see that same artist.
If you're camping, be respectful to your neighbors as well! Of course everyone is there to have a good time and enjoy themselves; but some happen to go to sleep earlier than others. Try to keep noise levels to a minimum especially super early in the mornings. Your neighbors will certainly appreciate the gesture.
DONT':
Be judgmental
At a music festival, you're going to see and interact with eccentric types and people of all cultures and backgrounds. Keep an open mind through out and avoid being judgmental of others. Remember, everyone is there to have a good time, so spread the positive energy!
Push through thick crowds
When it becomes too tight to move forward, you've gone far enough. We're all there to see our favorite artists and we all want to be as close as possible for them. Be mindful of others; there are times when I have waited hours just to get a good spot, only to be passed by someone who decided to push through the crowd at the last minute. This type of behavior only ruins people's moods and detracts from the positive atmosphere.
Be that guy/gal
Of all the music festival do's and don'ts, this one might be the most important. At the end of the day, we all love having fun; some, more than others. But always party responsibly and keep in mind that you are not the only person trying to enjoy themselves. You can end up ruining or negatively affecting someone else's weekend due to the poor decisions that you make.
If you plan on going over-board, make sure that you have a friend (accountabili-buddy) who is more sober than you. That way, he/she can take care of you if it were to come to down to that. Better yet, know your limit and stick to it.