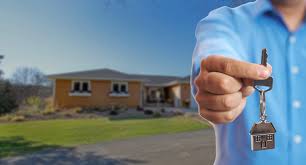 A Guide in Planning to Become a Landlord
To own a property in places like Malaysia is undeniably enticing. This is why more and more people are planning to become a landlord, may they be locals or international. Are you planning to get a rental property in Malaysia as well? The good thing when you buy a property is you don't really need to pay it in cold cash. All you need to do is prepare for the down payment which is usually, 20% of the entire amount, but not always. Check out project outlook to see a list full of available properties that you can rent or sell in Malaysia.
If everything is planned out already, you should note that money or approval is not the only problem in becoming a landlord. Yes, and if you need assistance about how to go through this successfully, continue reading below:
1. First of all, do you really think that you can become a landlord?
Is this world really for you? Note that if you are a landlord, you will automatically become the assistant of your tenants. Well, of course, you can always hire other people like a carpenter, a plumber and many more so that when there are things that need troubleshooting, you can have any of them run to the house right away. The bottom line is, you must become an effective landlord as just like any business these days, this industry is also in a very competitive environment. A disappointed tenant can also not come back after a contract and he can also tell his friends to make sure they won't end up in your rental property.
2. Is this the first time you are venturing in a business?
That means you don't have any other properties yet that generate a steady income. Maybe you are just an ordinary employee and is reliant to your paycheck. Before venturing in real estate or buying a rental property in Malaysia, you should first clear your debts. Actually, for savvy businessman who have a few businesses out there that are income generating, it is okay to have debts as they earn more than them. However, for people who are in the same situation as yours, you should avoid being in a situation where you only have enough to pay your debts. Note that something can happen that will entail you to spend more than your budget. So, what will happen next? You should always have a save margin for you not to get into trouble someday.

3. You have to prepare for the down payment.
Note that when it comes to investment properties, you need to prepare at least 20% of the gross amount of the property. That is not the same with your current home which is usually just 3%. So, be sure to prepare for that is you want an easy approval.
4. Beware of also borrowing money for the down payment.
If you have no prepared money right now, might as well delay this goal. You surely don't want to go on a lot of debts while starting your business.
5. Meticulously calculate your margins.
You cannot just easily think that you are earning just because compared to what you invested so far, you think that the returns are bigger. However, are you calculating those other aspects as well like if you are to become a landlord, there will be other expenses like the maintenance of the property, the right people to maintain it every time a tenant will complain like a plumber, electrician and so on. At most, you also need to consider the taxes and some major repairs in time. So, taking all of these aspects to consideration, you have to weigh things first if the price of the property you plan to get can indeed give you good earnings. Check out Pelangi Damansara or Bandar Mahkota Banting (Brooklands), a great property available. You can also check out Birch Regency and Royal Domain Sri Putramas II.
6. If you have to get a pre-owned property, make sure that you won't lose money in the process like the repairs and so on.
Getting a cheap property with a lot of repairs needed might not be a good idea for someone who is just venturing in the rental property industry for the first time. Unless you know someone, who is skilled in repairing the property and can give you discounts, or you are skilled yourself, it is best to chose something that is fairly priced with minor repairs needed.
7. It will matter a lot.
Don't just choose the property because you can afford it. Note that this is for business. Yes, your budget will come first, but then again, it is also important that you consider if your rental property will make money. After all, that is the main reason you are buying one. So, if your property is in an area where tenants are seldom, what is the use of buying it. If you can afford a property in an area that you think is just perfect, then by all means you can delay this project until you can. At least you won't be losing money in the process.

You might get excited with the fact that you will finally own a rental property that you will tend to ignore some small details but still important matters. Unless this is a residential property where you plan to live with, you should consider a lot of things. Don't be too hasty in becoming a landlord as if you do, your being one might be just short-lived. You might end up facing problems with the monthly mortgage of your property and face foreclosure.
Buying a house is a big step. Yes, without a doubt, this is a good idea, especially if you are buying in one of the properties in Malaysia, since this country is really becoming quite busy. It means, your rental property will have bigger chances of getting rented. But then again, once you signed the contract, there will be no turning back as doing so, will already lose you money. To think that nothing is cheap when it comes to the processes of buying a property!

You can also hire a real estate agent to help you scout for the right properties. Most of the time, they are well-informed and updated with the latest developments. In fact, even if the project is still in the minds of the developers, real estate agents will right away flock around to they can get the first detailed information. They can surely help you the most and at the same time, they can also advise you when it comes to the prices of the properties like if they are overpriced or underpriced.
If you want, you can also check online. There are those that you can check, and they post so many properties in the different areas of Malaysia. Not only this country actually, but if you are interested in buying properties in other countries, they have a lot to show as well.

Yes, there is no need for you to step out from your own home just to know the latest in real estate. Everything can be learned from the digital world. In short, it would be quicker this way and cheaper as well. There is no need to spend a dime while you are still in this stage as the digital world is free for you to browse.